2BV series liquid ring vacuum pump is suitable for pumping gas and vapor. Its suction pressure can reach 33mbar (absolute pressure) (97% vacuum degree). When the transformer oil is used as working liquid (it is called oil ring vacuum pump), the suction pressure can reach 6.7mbar (absolute pressure) (99.3% vacuum degree), so it can fully replace reciprocating vacuum pump. When the vacuum pump works for a long time under the suction pressure near to the ultimate vacuum, it needs to connect with cavitations protection tube in order to eliminate screaming and protect the pump. As the compressor, the ultimate pressure is 0.26MPa (absolute pressure).
2BV series liquid ring vacuum pump and compressor as the new generation of energy saving products, its outstanding performance and advantages will replace SK, 2SK series Water Ring Vacuum Pump, W, WY, WL series reciprocating vacuum pump.
2BV2-Ex, 2BV6 series water ring vacuum pump/ compressor are mainly used for pumping the explosive gas or work in the various inflammable and explosive environments, and their performance parameter are the same as 2BV2, 2BV5 series.
Main features:
1,The direct-coupled design is easy installation and can save space.
2,The bearings are all the Japanese NSK.
3,The standard configuration uses the John Crane mechanical seal which can eliminate leakage and easy to maintain.
4,The pump has the cavitations protection port, when it works under the ultimate pressure, the cavitations protection port opens (or connects with the separator) in the case of ensure maximum suction effect to eliminate the noise of cavitations and protect the pump
5,2BV whole series are all use the aluminum bronze impeller with high strength and raise its corrosion resistance and durability. If the liquid flows parts adopt stainless steel, the pump can work in the more hard condition.
6,Special flexible the exhaust port can avoid over-pressure and ensure the best efficiency within the range of its performance.
7,All motors are all adopted Y2 series products. The protective grade is IP54 or IP55 (common is IP44), the insulation grades is F(common is B).
8,2BV series water ring vacuum pump can bring soft seal parts are all PTFE which can last its workable life under the more harsh environments.
9,Stable Operation and noise can low to 62 decibel.
| | |
| --- | --- |
| Item | Single stage small water ring vacuum pump |
| Suction | End |
| Model | 2BV series |
| Material | Cast iron and stainless steel |
| Color | Blue and adjustable |
| Mode | Horizontal |
| Drive | Direct connection |
| Impeller | Stainless steel impeller |
| Seal | Mechanical seal |
| Speed | 2900r/min,1450r/min |
| Theory | Water ring |
| Structure | Single stage pump |
| Usage | Handle air, oil ,chemical ,food |
| Power | Electric |
| Standard or Non | Standard |
| Shaft | Stainless steel |
| Outlet diameter | 25-80mm |
| Capacity | 0.45-8m3/min |
| Ultimated pressure | 33hPa |
| Power | 1.1-15kw |
| Warranty | 1year |
| Certificate | ISO9001:2008 |
| OEM | Acceptable |
| Feature | No leak, undertake high pressure |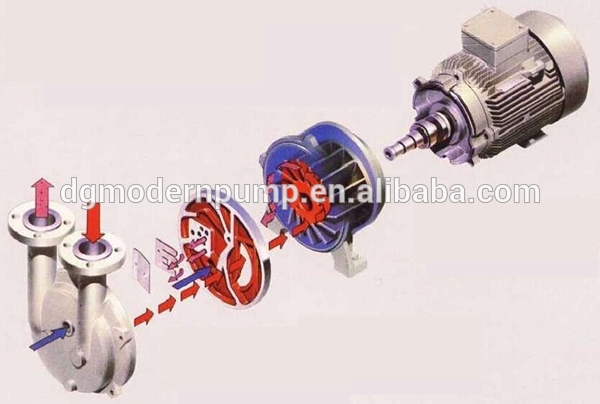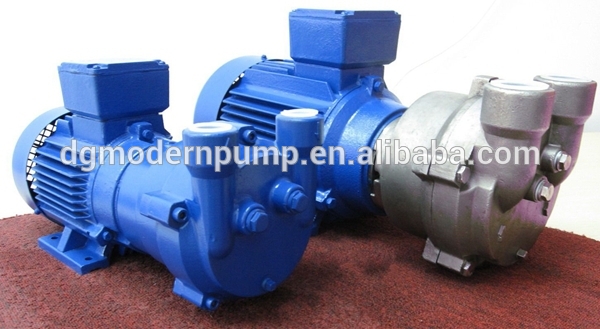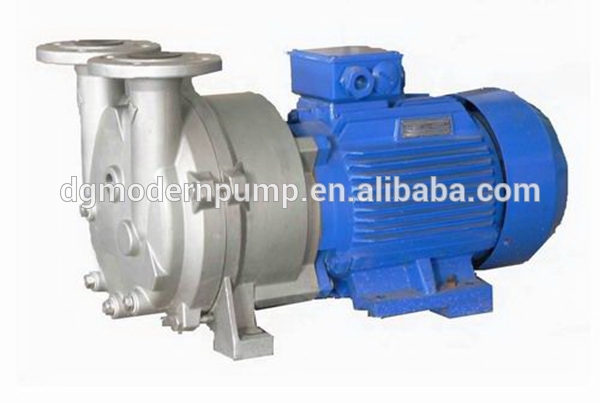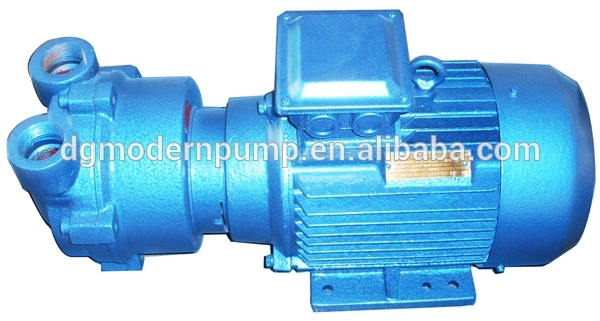 Send Us Specification(flow and head) For Quotation Now!